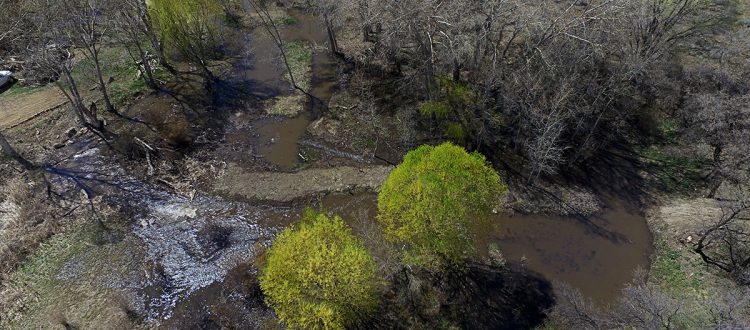 WE WANT TO HEAR FROM YOU! Rio Fernando Platica: A Community Conversation
Rio Fernando Platica:
A Community Conversation
Thursday, November 14th, 2019
5:30 pm to 7:30 pm
Juan I. Gonzales Agricultural Center
202 Chamisa Rd, Taos
Childcare Available and Food Provided
As most of you are aware, the Taos Land Trust is one of the founding members of the Rio Fernando de Taos Revitalization Collaborative.
Over the past year, our diverse group has brought about big changes in the Rio Fernando watershed. Amigos Bravos stepped up and found money for a fence to keep grazing cows out of the river. We expect the fence will be in place by the end of the year. In addition, last year Amigos worked with riparian and wetland restoration professionals to draft a wetland assessment of the upper Rio Fernando. This study identified and prioritized wetland and riparian restoration projects that are needed in the headwaters. At this very moment, restoration activities are under way to restore four areas in the upper watershed that have erosion problems. Amigos Bravos is also leading an extensive water quality sampling study along the river. The study aims to identify the various sources of E. coli contamination along the river so that we can work with landowners and other stakeholders to solve those problem areas. This study will help the Collaborative and our partners to identify and prioritize work to stop pollution sources and restore the Rio Fernando. Amigos Bravos is also addressing runoff from roads and parking lots in the watershed. This run-off is a major source of pollution to the Rio Fernando. Other members of our Collaborative are working to improve the Rio Fernando. We here at Taos Land Trust (TLT) are protecting and restoring seven acres of wetlands along the river in Rio Fernando Park as you well know. We've has also worked with private landowners along the Rio Fernando to place portions of their property under conservation easement to help protect the river and the surrounding land and we were instrumental in the rebirth of the Vigil y Romo Acequia. The Town of Taos has done an admirable job managing the section that runs through Fred Baca Park. The Collaborative is working with the Town to test green infrastructure projects that will add more water and cleaner water to the Rio Fernando system.
And now it is time for us to listen to you. 
Come join our dynamic collective of individuals, elected leaders, organizations, and government entities working to revitalize the Rio Fernando. Share your concerns and ideas to improve water quality, restore acequia systems, strengthen working lands, and connect people to the river and the land they love. Share your vision for the Rio Fernando and your wish to see this river managed in the best interest of our community.
Please RSVP by November 10th, 2019 to chyna@taoslandtrust.org
~ ~ ~
ALSO! Please join us on November 18, 2019
for the Río Fernando Watershed Based Planning Meeting
Come learn about the water quality sampling results for the Río Fernando and give us your feedback and ideas about potential projects to address contamination in this important waterway and discuss solutions. Snacks provided!
Monday, November 18, 2019 at 5:30 PM – 7:30 PM
Amigos Bravos Office
114 Des Georges Place
Taos, New Mexico, 87571
For more information, call 575.758.3874 or email sromeling@amigosbravos.org