The Taos Land Trust is governed by a volunteer board of directors whose breadth of expertise in science, law, business, and community service is fundamental to supporting our work and guiding our mission.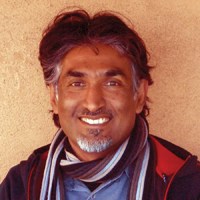 Sanjay Poovadan – President
Sanjay first came out to Northern NM in 1979 to attend St. John's College in Santa Fe. It was this land itself, with its stark, bright light, and dramatic landscapes, the rich and diverse culture of its people and the many friendships that kept him coming back. After a 13-year career working for a number of SF Bay area retail companies he returned to northern New Mexico 10 years ago to set down roots, invest in real estate and to make Taos home. He is currently an Associate Broker at the Lora Company. He is also a part of the Taos Soccer Coalition, a couple of Acequias in the Taos Valley, the Friends of Anansi Charter School, the Board of the Taos Ski Team and Intermezzo of the Santa Fe Opera. In addition, he has served on the Board of Visitors and Governors of St. John's College and is on the Board of Trustees of the Quail Roost Foundation.

Joe Wells – Vice President
Joe Wells was elected as Dallas County Texas Treasurer in 2006 and re-elected in 2010, serving for eight years. After retirement, Wells moved to Taos County. Joe also served twelve years (1983-1994) as Administrative Assistant to County Commissioner Chris V. Semos contributing to planning and oversight of County budgets and operations. Wells served twelve years (1995-2006) as Director of Community Service Restitution for the Volunteer Center of North Texas; managing court ordered volunteer programs that served County and State District Courts, Probation Departments, Municipal Courts and School Districts. Joe Wells' volunteer community activities includes Taos Land Trust Board member, service on the Northern New Mexico Group ExCom of the Sierra Club, on the Leadership Committee of El Pueblito United Methodist Church Shared Table and past service as Chair Dallas Nature Center, Vice Chair Dallas Sierra Club, Board member Save Open Space, and appointed membership on local and state environmental policy advisory committees. A Conservation Award recipient of the Lone Star Chapter Sierra Club, Wells was also recognized by the Dallas American Lung Association for his environmental advocacy.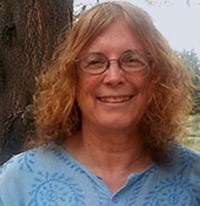 Lynn Aldrich – Treasurer 
Lynn first came to Taos with a Habitat for Humanity build in 2000 and fell in love with the area. She made plans to retire in the area in an Earthship, after many years teaching first year college physics. She volunteered for over 15 years for a land trust in Pennsylvania, including being a board member for 8 years, and brings that experience to Taos Land Trust. She's volunteered for TLT since 2012, doing monitoring during summer visits and recently joining the board. She chairs TLT's Finance Committee. She also volunteers locally for Habitat for Humanity, Shared Table, and AARP/TaxAide. She is the New Mexico Council Representative for the National Association of Railroad Passengers and is a founding member of New Mexico Rail. She enjoys singing with the Taos Community Chorus, hiking, orienteering, and occasional bird watching.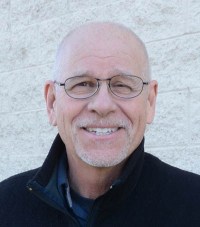 Will McMullan – Secretary 
Will has been coming to Taos since the 1980's, ultimately succumbed to its magic, and finally bought a home here in 2014, while wrapping up the last of three careers. He comes to the Taos Land Trust with a 40+ year background in earth sciences, environmental consulting and organizational effectiveness consulting. During the last 25 years, Will helped global businesses train and align their leadership, craft vision and plan strategy, manage change, re-design organizations, and improve their effectiveness. His experience with non-profit, community and conservation organizations includes strategic planning, facilitation and process design, environmental mediation, community planning dialogue, and Board development. Will also serves as a Board member for Wildlands Restoration Volunteers and is a member of the Friends of Bosque del Apache, the Colorado Trail Foundation, and the Colorado Mountain Club. He's also a happy backpacker, hiker, novice photographer, and cross-country skier who is thankful for any opportunity to be outside.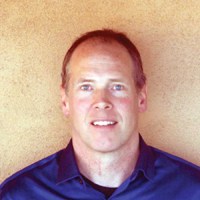 Christopher M. Smith – Land Committee Chair
Chris is general manager for the Taos Inn, a local historic fixture and favorite gathering spot. A native of Cleveland, Ohio, he was exposed to the issues of industrial pollution and reclamation early in life. Chris earned a BA in Economics at Colby College, has worked for the Chewonki Foundation, a nonprofit dedicated to environmental education and sustainability, and in tax accounting, construction, retail sales, and management. Chris is involved with the Mankind Project of New Mexico. While not taking care of the Inn, Chris is most at home in the forests of the Camino Real or his vegetable garden in Ranchos de Taos, where he finds solace, connection, and gratitude.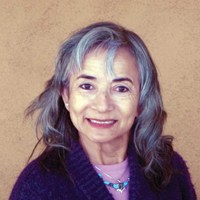 Teresa Pisaño – Board Member 
Teresa, a native born-and-raised San Diegan, was awed and smitten with Taos after her first visit in 1990. Retiring from a 30-year airline career, she moved here in 1999. Her volunteer and work experiences in Taos have included Casa de Corazon, Taos Ski Valley's Children's Ski School, Society of the Muse of the Southwest youth mentor, Taos Historic Museums, Equine Spirit Sanctuary, and Ouray Meyers gallery associate. Due to her appreciation of open and unobstructed vistas around Taos, including the view of Taos Pueblo land from her home, she has been an active volunteer with Taos Land Trust for many years.
Linda Yardley – Board Member 
A Native of Taos Pueblo, Linda is a believer in volunteerism and committed to land conservation for the future of our children and grandchildren. She is the Vice-Chair of the Taos Pueblo-Picuris Health Board and Chair of Precinct 13 of the Taos Democratic Party. Linda is Regional Coordinator of the National Tribal Development Association, whose goal is to increase economic development opportunities in farming and ranching for Indian tribes and individuals. She is a graduate of Taos High School and attended the University of New Mexico and University of Colorado. She is a trained mediator and worked for the University of Colorado Health Sciences Center for many years.
---