Building a Dedicated Team of Land Stewards from the Ground Up
While each member of the Taos Land Trust team comes from diverse backgrounds, each shares a love for the land and a sincere commitment to conserving it for future generations to enjoy and explore. Every day, we strive to develop real skills and build new relationships and partnerships that will help us actually accomplish something on the ground. We recognize that we are conserving more than just land in each of our projects. We are protecting our connection to local culture and traditions and preserving a sense of place and relationship for people connected to the land. It is an honor and responsibility to use land trust tools and resources to help preserve the productive and open spaces of our beautiful home for the benefit of a broader community.
Please contact us any time with questions or comments using our email addresses below. Or you can use our general email at info@taoslandtrust.org, or by calling our office at 575.751.3138.
---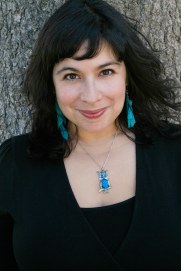 Kristina Ortez – Executive Director
Kristina Ortez is the Executive Director of the Taos Land Trust. She grew up in the San Joaquin Valley of California in a small farming town and moved to New Mexico in 2008. She lives in Taos where she is raising her two daughters, ages eight and five. Kristina graduated from Harvard College with a degree in Anthropology and completed her Masters of Public Administration at the University of New Mexico. Kristina has dedicated her professional career to the preservation of public lands and ensuring clean water for rural communities. She serves as the Secretary for the newly restored Vigil y Romo Acequia Commission and sits on the Board of Directors of Alianza Agri-cultura de Taos and Conversation Voters New Mexico. Email: Kristina@taoslandtrust.org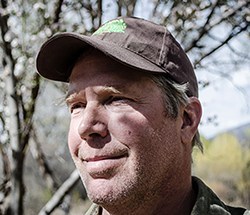 Ben Wright – Education and Land Projects Director
Ben has lived worked in New Mexico since 1996, transforming towards his current position as Education and Land Projects Coordinator for Rio Fernando Park. As an ISA-certified arborist with experience in community tree care and community landscape stewardship, he has found a home with the Taos Land Trust in the agricultural and ecological restoration of the Rio Fernando Park lands. Email: Ben@taoslandtrust.org.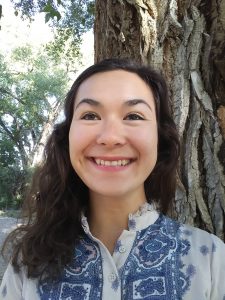 Maya Y. Anthony – Stewardship Director
Maya was born and raised in Taos until she left to pursue a degree in Environmental Planning and Design with a minor in Sustainability Studies from the University of New Mexico in Albuquerque. After completing her degree, she moved back to Taos to apply community-oriented skills in her hometown with an emphasis on local resilience and support for families and youth to engage in nature for long-term health and wellbeing. She is happy to be working towards those goals with Taos Land Trust on the Safe Routes to Parks project enhancing access for youth and underserved communities to Rio Fernando Park and Fred Baca Park. Email: Maya@taoslandtrust.org

Sarah Schildknecht – Operations Director
Sarah was raised in Southwest Missouri on her family's small farm. Her love of gardening, animal husbandry and self-sustainability was deeply inspired by her upbringing. Sarah moved to Taos, sight unseen, in 2016 and has spent many years since then with her partner in Carson, reclaiming the once overgrazed land of their property.  At the Taos Land Trust, she utilizes her 20 years of experience in accounting and office management to support daily operations, administration, and the conservation easement program.
Email: sarah@taoslandtrust.org
---
Read about TAOS LAND TRUST BOARD OF DIRECTORS