And the Water Came Down – We've Got Big Plans for 2020
…And the Water Came Down
It was a spring day unlike any other I've experienced. I knew that hard work was ahead of us. 15 parciantes and volunteers helped clean out the Vigil y Romo Acequia and ready it to receive water for the first time in more than 40 years. We dug a year's worth of leaves, tree limbs and litter; we stabilized the culverts and  banks of the acequia. Schoolchildren joined Vigil y Romo Acequia Association Mayordomo, Fritz Hahn, and Chair, Cippy Medina, to finally turn the wheel of the newly-constructed presa, and the water came down.
I hadn't quite prepared myself for the feelings of joy and blessings of water coming down this ditch for the first time. We were prepared, however, for what to do with the abundance it brought to Rio Fernando Park.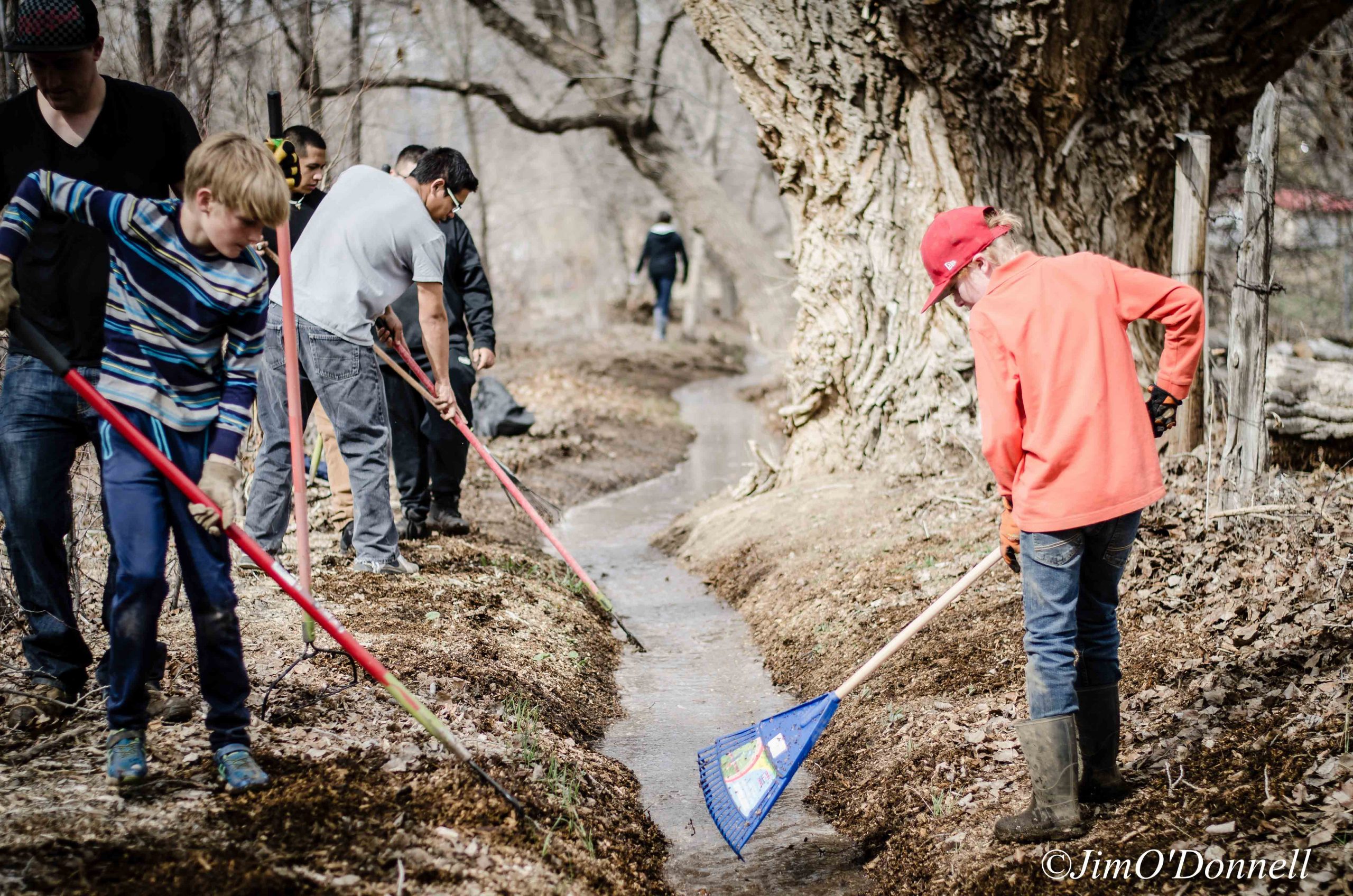 A Summer of Progress
May, June and July saw staff and Youth Conservation Corps members digging out sangrias at Rio Fernando Park and moving the water across fields of rye and wheat planted the previous fall. They also planted and irrigated rows of heritage corn, squash, and beans in the garden plot behind the office. And in July, we received a swarm of bees to start our very own beehive, a generous gift from our partners and friends at Taos Honey.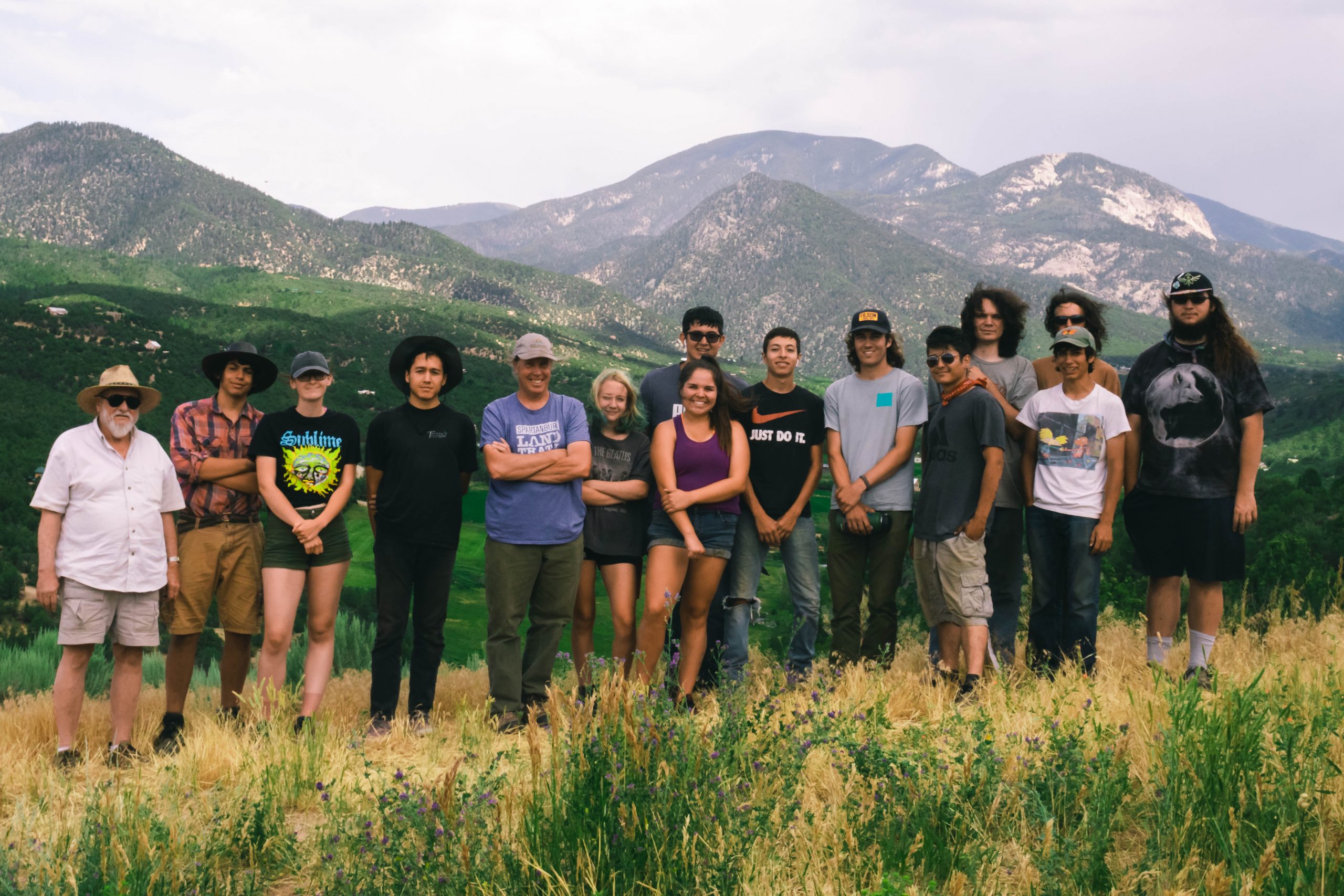 An Abundant Harvest
In September, we harvested 7,000 pounds of grain. Master baker Andre at Wild Leaven used it to make hundreds of loaves of Rio Fernando Rye sourdough bread (best enjoyed slathered with Rio Fernando Honey). The vegetable garden grew bountifully, and provided food for Rio Fernando Park events throughout the summer and fall.
Hundreds of members of our community came together to celebrate and enjoy the fruits of this labor. We shared our crops with local organizations, and hosted hundreds of schoolchildren from across Taos County in outdoor and agricultural activities. 2019 has been a year rich in nature's gifts, and we are grateful to everyone who helped make it all happen.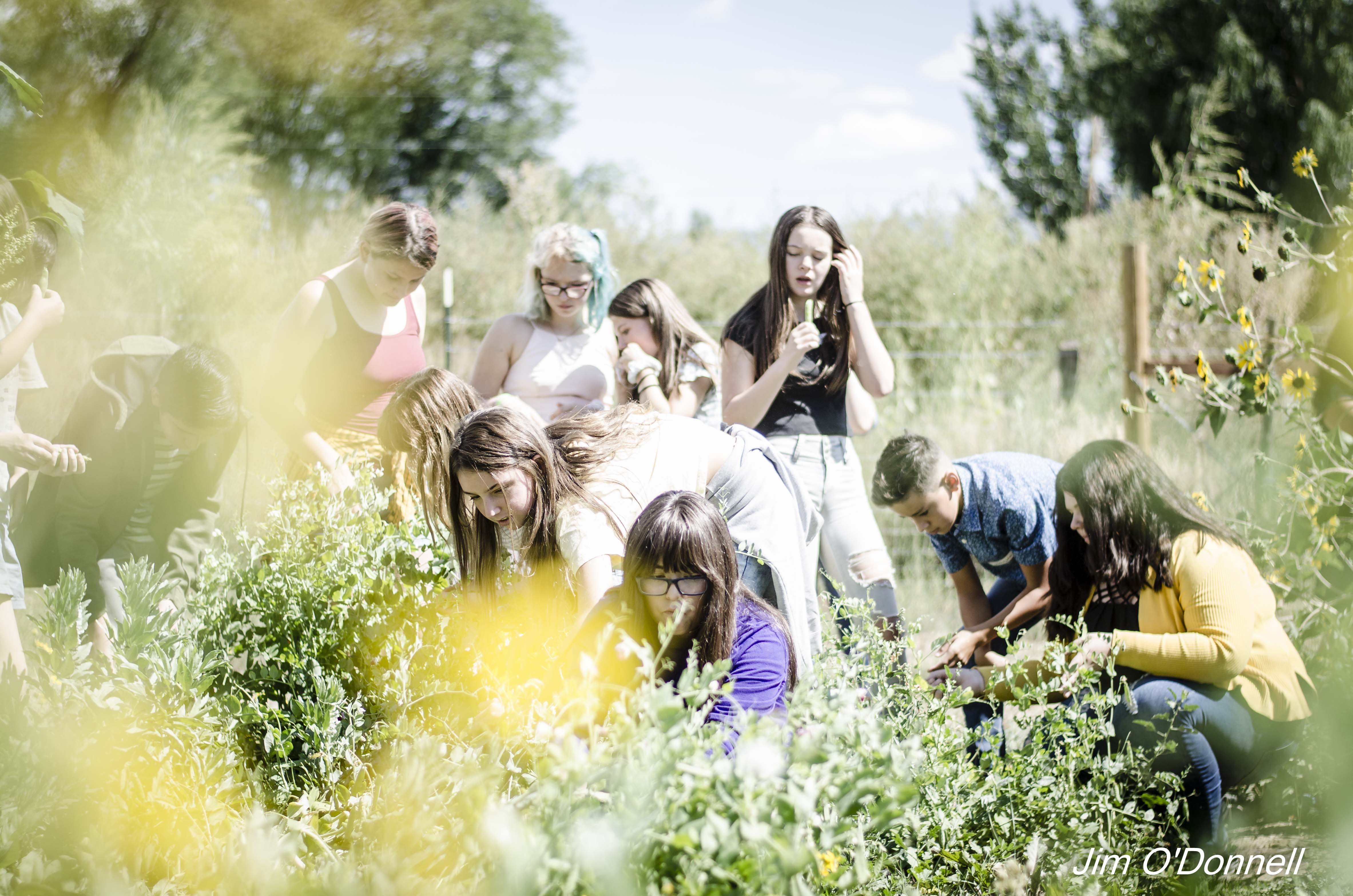 New Beginnings for Land Trust Staff
2019 has also been a year of transition. Our Associate Director Juniper Manley became Director of the Harwood Museum. Operations Manager Michelle Heinrich moved to the East Coast to be with her family, and our invaluable high school intern Kineo Memmer went off to college. We are deeply grateful to all of them for their dedication to the Land Trust over the years, and miss them dearly already.
Taos Land Trust is still in good hands. We're excited to welcome Susan Nuss as our new Operations Manager, and Rita O'Connell has joined us as Development Director. Along with Ben Wright, Maya Anthony, Jim O'Donnell, Angelo Flores, Chyna Dixon and Hailey Kauffman, this team is poised to make 2020 our best year yet.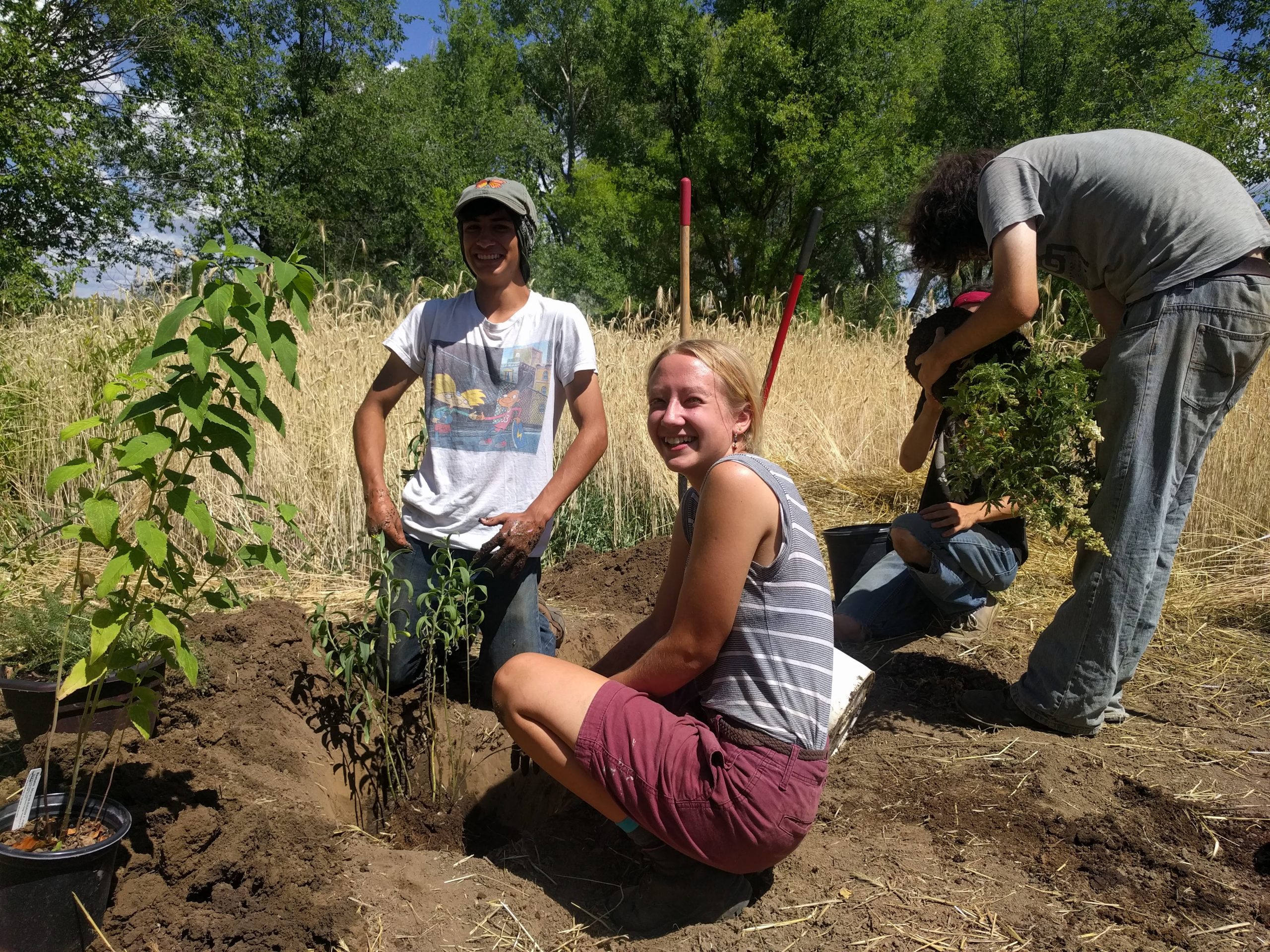 Protecting Our Lands, Helping Our Valley Thrive
As Taos Land Trust supporters, partners, and easement owners, you already know that our community continues to lose land to development and climate threats each year. Now in our 30th year, Taos Land Trust is working hard to keep our valley thriving through innovative, community-based approaches that are centered around preserving our way of life. With your help, we continue working to protect the lands we love, for now and forever.
Big Goals for 2020 
Please consider making a donation of $100, $500 or $1000 to support our ongoing work to keep our community connected to the land. We have big goals for the coming year, including:
   

The long-awaited public opening of Rio Fernando Park!
During Earth Week 2020, we will officially open Rio Fernando Park to the public. A conservation easement on the property will protect our wetlands and upland fields for our community, forever.
   

Keeping Working Lands in working hands
We're expanding our Working Lands Resiliency Project, which aims to protect and restore our most critically important agricultural lands in the Taos valley. This project is dedicated to ensuring lasting food security and protected water rights.
   

Expanded education and outreach programming anchored at the Park
Taos Land Trust has been forging new collaborations and deepening our current partnerships, including our work with the Rio Fernando de Taos Revitalization Collaborative and the BioSTEAM Lab with Agnes Chavez and Taos Integrated School for the Arts.
Your Donation Makes All the Difference
These ambitious goals means that this is our biggest annual appeal ever. We're grateful for your gift of any size—here's a look at what your dollars can do:
A

$500 donation

funds an intern to help monitor 8000 acres of conservation easements across northern New Mexico. 

$1,000

funds transportation costs for our Youth Conservation Corpsmembers for an entire summer—taking our young people to new and exciting job training and learning opportunities. 

$2,500

helps us purchase the grass seed, tools and labor required to bring 10 acres of agricultural land back into production.
Your tax-deductible gift will help us continue to protect the places we love: the rivers, habitat and working lands that make Taos so special.
Por la tierra,
Kristina Ortez
Executive Director
P.S. Monthly donations are the best way to show your support for Taos Land Trust through all four seasons. It's safe and easy to do at taoslandtrust.org/donate. Just select your preferred recurring schedule and donation amount. 
Visit our website to find out all the ways you can give.