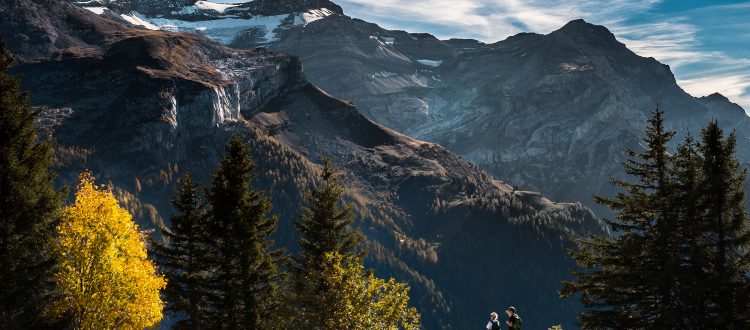 Support Taos Land Trust with Goodsearch!
Want a fun, easy way to support the Taos Land Trust without even leaving your desk? By signing-up for Goodsearch and Goodshop, you can raise a penny each time you perform an online search and even more if you choose to go shopping.
Goodsearch is a Yahoo!-powered search engine that works the same as most other search engines. Admittedly, it is not quite as robust as Google, but it is fast, serviceable, and child-friendly. And the best part is that most every time you search, you raise a penny for the Land Trust. The more you search, the more money you raise, and it's rather interesting (or perhaps a tad disconcerting) to see just how much you actually search each day. Unsurprisingly, the money Goodsearch donates comes from companies who pay for featured placement, so you may need to scroll down a tiny bit to get past the small handful of paid sites.
Goodshop is an online shopping mall that donates a percentage of each purchase to the Taos Land Trust. There are over 32,000 participating merchants including Amazon, Barnes & Noble, Best Buy, Expedia, Patagonia, The North Face, Staples, Ticketmaster, and many more. Most merchants offer discounts as well. And, of course, it is perfectly safe as you order directly through the merchant's website.
Goodsearch and Goodshop were founded in 2005 as a way to give back to the community. Describing themselves as a "community of passionate people," they've helped raise over twelve million dollars for more than 100,000 non-profits through over a billion charitable actions. They key to raising money is simply to participate. Some organizations raise thousands per year – which may be a high a goal for our small organization – but the more people who participate, the more money we raise. So how do you get started? It's actually quite simple:
1. Go here: https://www.goodsearch.com/
2. Click on the white "Sign-up" box in the upper right-hand corner
3. Fill-in your information (or sign-up via Facebook)
4. Now you need to choose your cause! Using the drop-down feature choose "Cause"


5. Type in "Taos Land Trust"


6. Click on the cause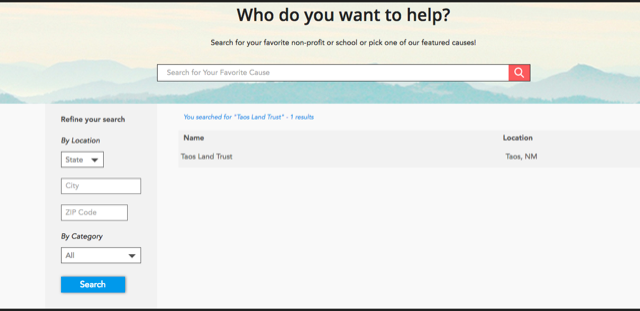 7. Click on "Adopt This Cause"


8. Now you can search to your heart's content! And you're all signed up for Goodshop as well.