Taos Land Trust Hiring Youth For Conservation Jobs – Summer 2019
The New Mexico Youth Conservation Corps is back at the Taos Land Trust for 2019!!! WOOOHOOO!
The YCC program kicks off its second year with the Taos Land Trust at Rio Fernando Park with another round of important land stewardship tasks, engaging educational opportunities, and the fun of working with a diverse team of young people.
This year we are looking to hire fifteen youth aged 16-25:
CREW MEMBER:
POSTION TYPE: Seasonal, Full-time, non-exempt
SCHEDULE: 40 hours per week, Monday – Friday, 8:30am – 5:00pm
SALARY: $400 per wk for 10 weeks ($10/hr)
REPORTS TO: Taos Land Trust YCC Crew Lead
DATES: June 3rd– August 9th LOCATION: Taos, NM – Most work to take place at Taos Land Trust property at 410 La Posta Rd.
CREW LEAD:
POSTION TYPE: Seasonal, Full-time, non-exempt
SCHEDULE: 40 hours per week, Monday – Friday, 8:30am – 5:00pm
SALARY: $480 per wk for 12 weeks ($12/hr)
REPORTS TO: Taos Land Trust YCC Education Coordinator DATES: May 28th – August 16th
LOCATION: Taos, NM – Most work to take place at Taos Land Trust property at 410 La Posta Rd.
Rio Fernando Park is owned and managed by the Taos Land Trust. This really cool chunk of land is in the process towards becoming a publicly accessible nature/agricultural park located right in the middle of our community. The 20-acres of land, adjacent to Town of Taos-owned Fred Baca Park, includes the 7-acres of wetland habitat created by the Rio Fernando we have been restoring over the past year and 10-acres of agricultural land currently under restoration or natural habitat regeneration. The rest of the land is destined for park facilities and infrastructure. The Taos Land Trust is excited once again to extend this summer-long working opportunity to New Mexico youth ages 16-25, to assist in the long term process of stewarding this landscape. The work experience will require a full time commitment (40 hrs/week) from May 15th through August 30th.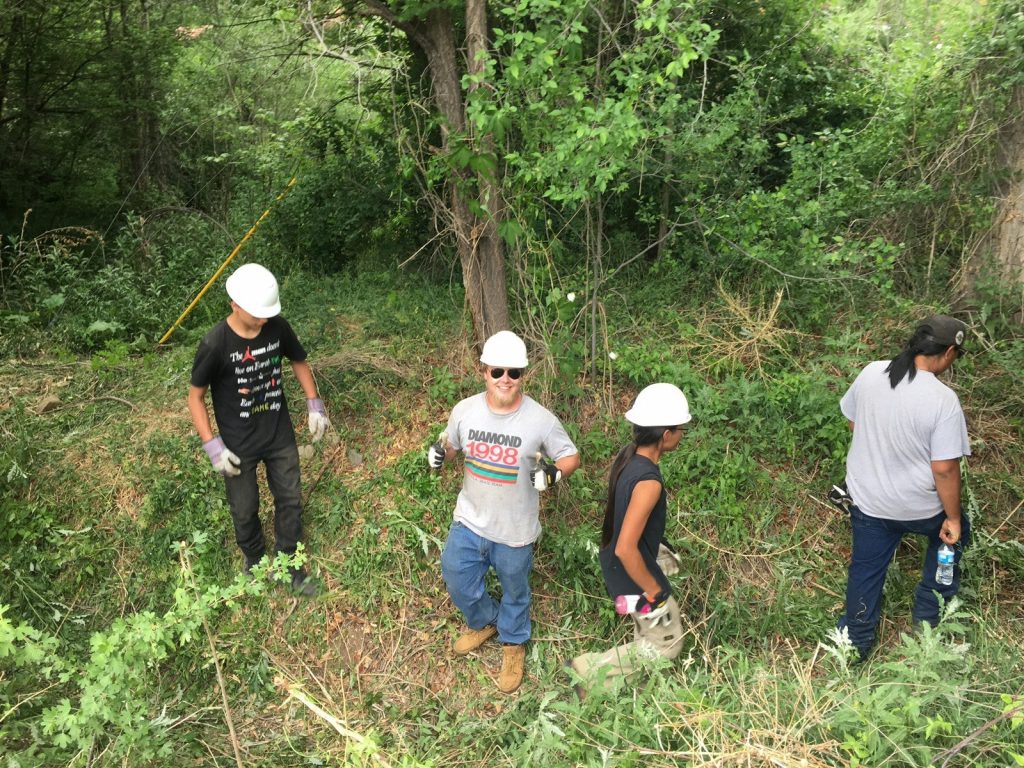 We've got a wide-range of work projects and educational activities for the 2019 YCC crew. The projects to be undertaken at Rio Fernando Park will include physical work, media and technology work, research into possible agricultural and restoration projects, and the monitoring of projects we started last year. These are all related to the restoration of land and water resources on the land and the communication of results of that work to our community members.
Specific projects will include the revitalization of the Vigil y Romo Acequia (there is now water in that ditch – first time in more than 30 years!) and the initiation of flood irrigation on the land. We still have invasive species to deal with – both trees and groundcover – all around the property. We made some great progress last year but there is still much more to do.
If that wasn't enough, we have sustainable agriculture, permaculture, and soil and water conservation projects underway and that we want to kick into gear. Then we we need to teach the crew an introduction to GIS mapping technologies through the mapping of vegetation and points of interest around the property. There are video and photography opportunities, construction of small structures on the land using material harvested from the land and the change to interact with decision-makers.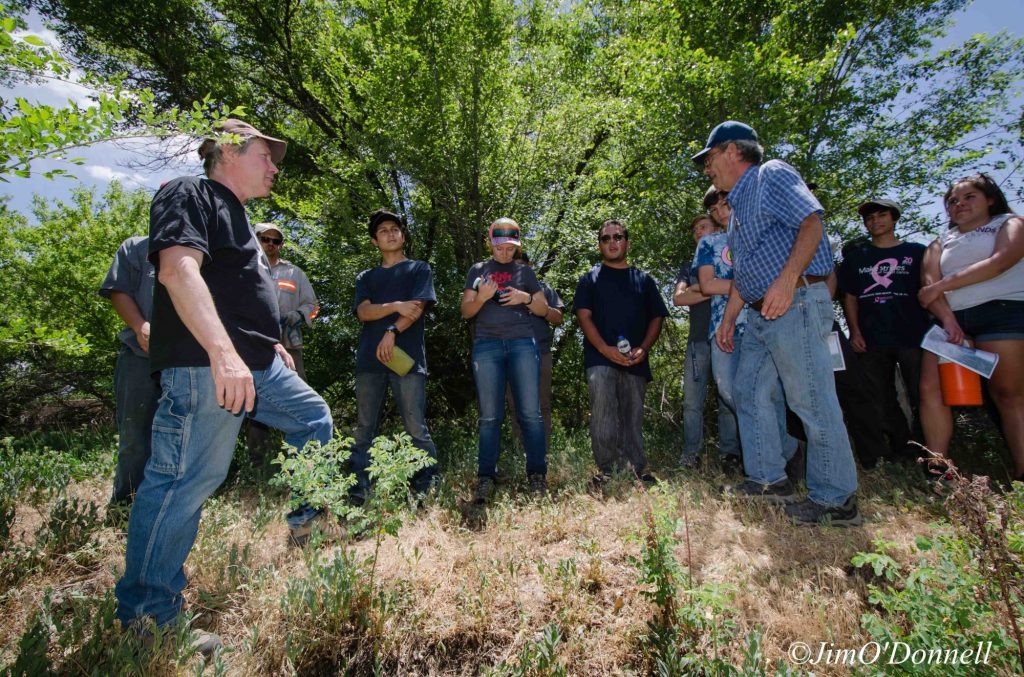 Just like last year, we will have a slew of educational and community outreach opportunities that will build on the previous year's experiences and expand into some new territory. The crews will attend weekly field trips to sites in the Taos area and beyond to meet with ecological restoration professionals, scientists, and farmers to expand the knowledge gained with direct application to on the ground projects. Possible field trips will include: Valle Vidal restoration sites, an ecology/geology tour of the Taos area, assistance in non-profit farming projects, site visits throughout the Rio Fernando watershed and its associated acequia systems, and many other opportunities.
We are proud to be part of the restoration economy, providing good jobs to local communities to solve some of our most pressing environmental problems and improve the well-being of our community. If you like what we are doing please consider supporting our work.
For detailed job descriptions and to fill out an online application here