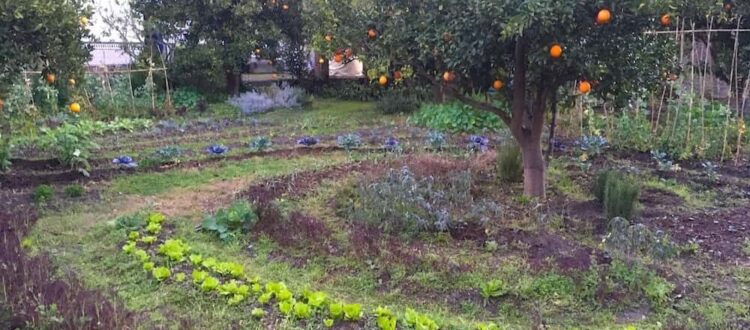 Food Forest Workshop – September 19, 2021, 10am-4pm – Rio Fernando Park, Taos
The Taos Land Trust will host a FREE Food Forest Workshop, Sunday, September 19, 2021 from 10am to 4pm at Rio Fernando Park in Taos, New Mexico.
Space limited to 25 people. Register Here.
Free is a great price…but wait….
What the heck is a Food Forest?
A food forest, also called a forest garden, is a diverse planting of edible plants that attempts to mimic the ecosystems and patterns found in nature. Food forests are three dimensional designs, with life extending in all directions – up, down, and out. A food forest does not have to be re-planted year after year. Once it is established, it is generally very resilient.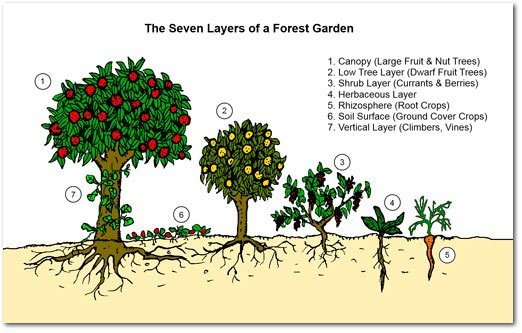 Our workshop will give you hands on experience in Food Forest creation by helping us create our very own food forest at Rio Fernando Park!
Lunch provided!
We will be planting 70+ highly diverse trees and shrubs on 1/3 of an acre:  Apples, apricots, cherries, pears, plums, hickory, oak, piñon, mountain mahogany and preparing many more species to plant in the spring. We will be planting local heirloom apple and apricot varieties from all around Taos County. Local arborists and orchard experts will explain the design.
This is part of a 20 year plan that will have a significant impact on our community.
Other parts of this workshop will teach you how to:
Dig swales "on contour" to slow, spread, and soak water;
sow diverse cover crop seeds to take advantage of fall moisture;
harvest mulch from the land;
incorporate manure and wood chips;
Inoculate with fungus amongus!
You will also:
Learn the basic ingredients to set up a food forest, retain moisture, and feed the soil food web;
Possibly see a mini composting workshop to prep for spring and "cure the manure"
We ask that you:
leave dogs at home;
bring gloves and water bottles;
Bring your mask and practice good physical distancing (we will be spread out anyway with the nature of the work)
Join us to celebrate plants and dream big dreams!!
Food forest workshop Sunday September 19th, from 10:00am until 4:00pm, Rio Fernando Park, Taos, New Mexico