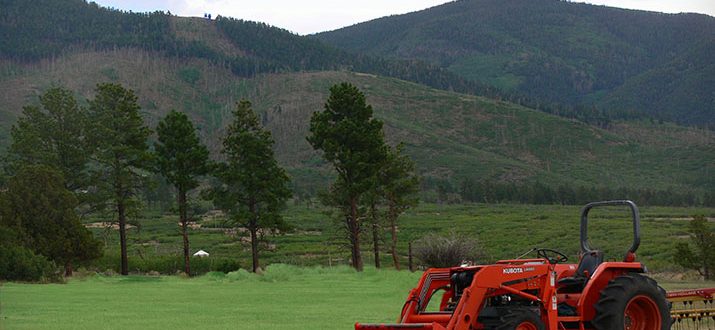 Healthy Soils Program Funded by the New Mexico State Legislature!
We are VERY happy to announce great news about the Healthy Soils Program!
Right at the very end of the NM State Legislative Sessions, the state Senate approved recurring funding of $127,000 for the Healthy Soil Program on top of the $100,000 already in the Dept. of Agriculture's baseline budget. NRCS/USDA has indicated a dollar for dollar match of these funds. This is AMAZING news for regenerative agriculture!
In addition, $200,000 was allocated to build capacity within our state's Soil and Water Conservation Districts, one of the key entities implementing the program.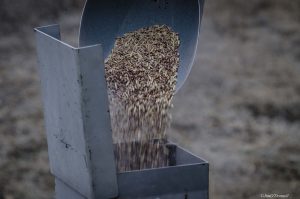 The Taos Land Trust has been a key part of this programs since its inception. We are also the beneficiary of grant money from the Healthy Soils Program. It helps fund the restoration work we are doing at Rio Fernando Park.
But our work isn't over on this. There is more to do and YOU are a key player in moving the Healthy Soils Program forward.
~ ~ ~
First, please contact Governor Lujan-Grisham and ask that she sign the bill for the Healthy Soils Program. You can do that here.
Second, please write a thank you note to our legislative champions. Emails below. 
We often go after our elected representatives when they do the wrong thing. We ALSO need to let them know when they do the RIGHT thing. We could not have gotten this program funded without them. Let them know you noticed and are grateful they care about soil health. Drop them a quick thank you email!
Thank you to our terrific House Bill (HB 166) Sponsors Representative Jack Chatfield and Representative Nathan Small!
Representative Jack Chatfield jackchd67@gmail.com
Representative Nathan Small nathan.small@nmlegis.gov
Thank you to Senator Liz Stefanics for sponsoring SB 219, funding for soil health assessments!
Senator Liz Stefanics liz.stefanics@nmlegis.gov
Thank you to all the Senators that helped provide or support an amendment to HB2 to increase funding for the Healthy Soil Program, including:
Senator William Burt bill.burt@nmlegis.gov
Senator Pete Campos pete.campos@nmlegis.gov
Senator Jacob Candelaria jacob.candelaria@nmlegis.gov
Senator Stuart Ingle stuart.ingle@nmlegis.gov
Senator George Muñoz senatormunoz@gmail.com
Senator Steven Neville steven.neville@nmlegis.gov
Senator John Sapien john.sapien@nmlegis.gov
Senator John Arthur Smith john.smith@nmlegis.gov
Senator Mimi Stewart mimi.stewart@nmlegis.gov
Senator Peter Wirth peter.wirth@nmlegis.gov
Senator Pat Woods pat.woods@nmlegis.gov
Keep an eye out for more information on the health soils program and how we use our grant here at Rio Fernando Park!
##