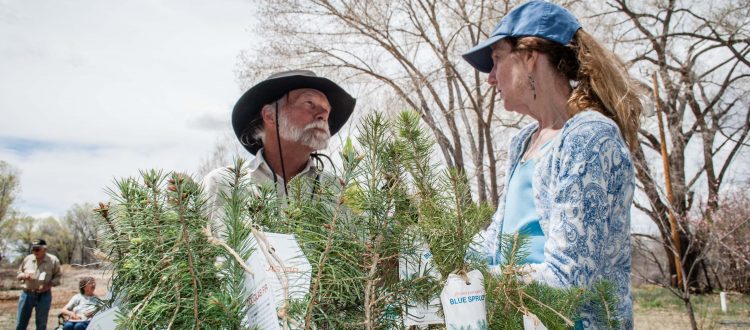 WORKSHOP! Fruit Tree Grafting and Orchard Care
Fruit Tree Grafting and Orchard Care
Hands-On Workshop with Gordon Tooley
Learn to graft fruit trees and initiate their early stages of life!
Rio Fernando Park

Taos Land Trust, Taos, NM 87571
410 La Posta Rd.
Saturday, March 14, 2020  (no matter the weather) from 
10:00 am to 4:00 pm
(Lunch is provided)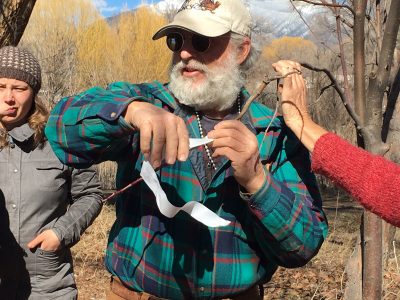 Gordon Tooley
Cost: $125 (Some scholarships are available – APPLY HERE)
Room is limited: Preregistration and 50% payment required to reserve a spot
For questions, call us at: (575) 751-3138 or stop by the Taos Land Trust offices.
Bring whatever grafting tools you have; sharp knives, pruners, clothes for changing weather.
You are welcome to bring some of your own apple or crabapple scions. For successful grafts you need to bring last year's new growth in straight twigs of around 1/4″ diameter(about the diameter of a pencil) and around 12″ long. Cut them just before the workshop. Bundle them together by variety, label them, and wrap the full length of the pieces in damp cloth or newspaper and then in a plastic bag, and store in the refrigerator.
We will only have rootstock available for grafting apples and crabapples.