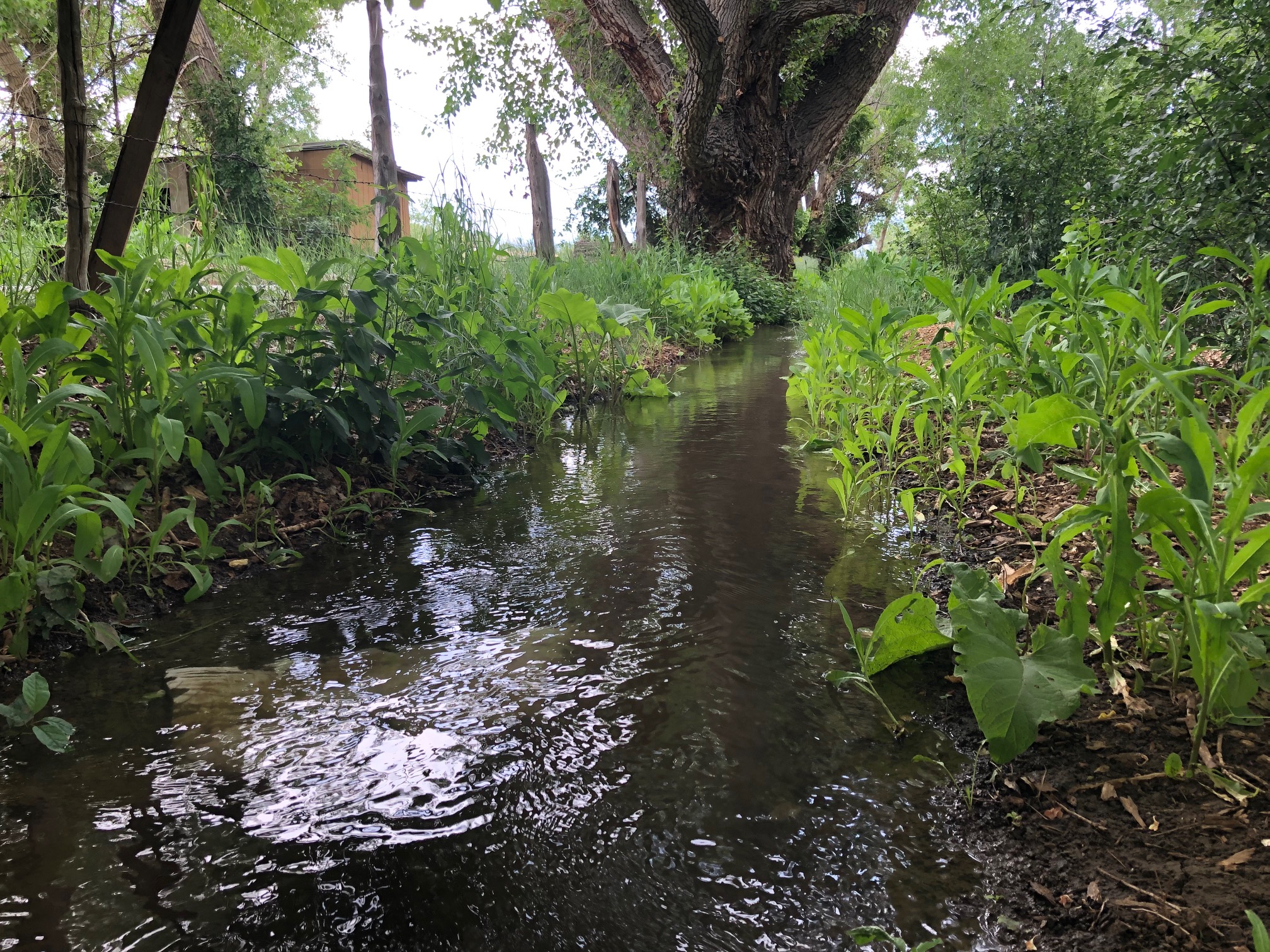 Trail Improvement – A Turnpike for Rio Fernando Park
We are extremely pleased to host Dominic Riolo at the Taos Land Trust this summer. Dominic is currently a student at Harvard University's Graduate School of Design (GSD) where he is pursuing a Master in Landscape Architecture. He received a Community Service Fellowship from the GSD for the summer, and he is working with us to help develop Rio Fernando Park for public use. Here is what he is up to!
By Dominic Riolo
Among my projects and responsibilities at the Taos Land Trust, I am helping to develop a trail network around Rio Fernando Park – a property the land trust acquired and is currently developing to turn into a public park for the Taos community. In the process of developing the park, the land trust restored a dormant acequia.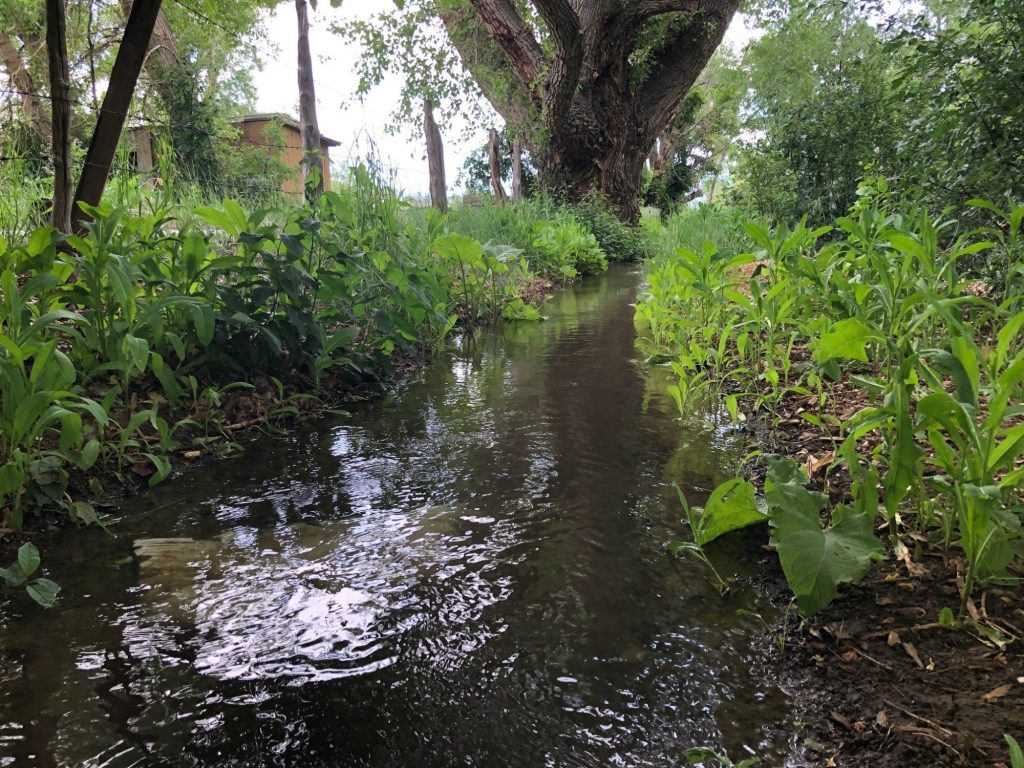 As I learned from the staff at TLT, the acequia system is an infrastructural and democratized institution of water sharing that consists of a series of ditches that allow for flood irrigation of agricultural lands. First brought here by Spanish colonizers 400 years ago, the acequia system has been used in the area ever since. The restoration of the Vigil y Romo aequia allowed for, among other things, the extension of the riparian zone through Fred Baca Park, the proliferation of vegetable gardens, and a beautiful network of flowing water across the property.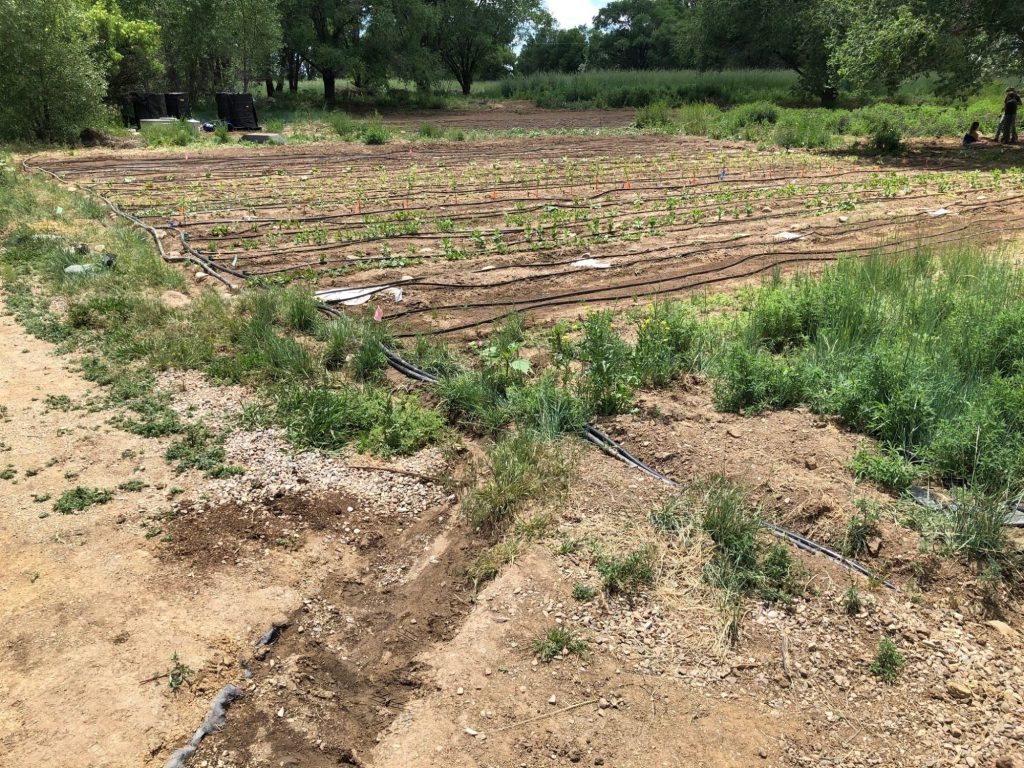 Due in part to the incredible snow season Taos experienced during the winter of 2018-19, the acequia has been bountifully delivering water to our park – so much so that it has saturated the water table, causing water to pool at the surface of the soil in various locations in the park. One of the locations in which this is happening is at a critical part of the main trail loop, connecting Rio Fernando Park to neighboring Fred Baca Park.

As a means to reestablish the continuity of this trail while still welcoming water into the park through the acequia, I proposed the implementation of a "turnpike". This is a trail that is raised above the water table by digging ditches that run parallel on either side of the trail. The soil removed from the ditches will be placed between the logs that run on the inside of the ditches, acting as a boundary on either side of the trail and allowing the infilled soil to remain in place. In keeping with the Taos Land Trust's valuation of permaculture in landscape development, we will use already-felled logs on site to line the trail.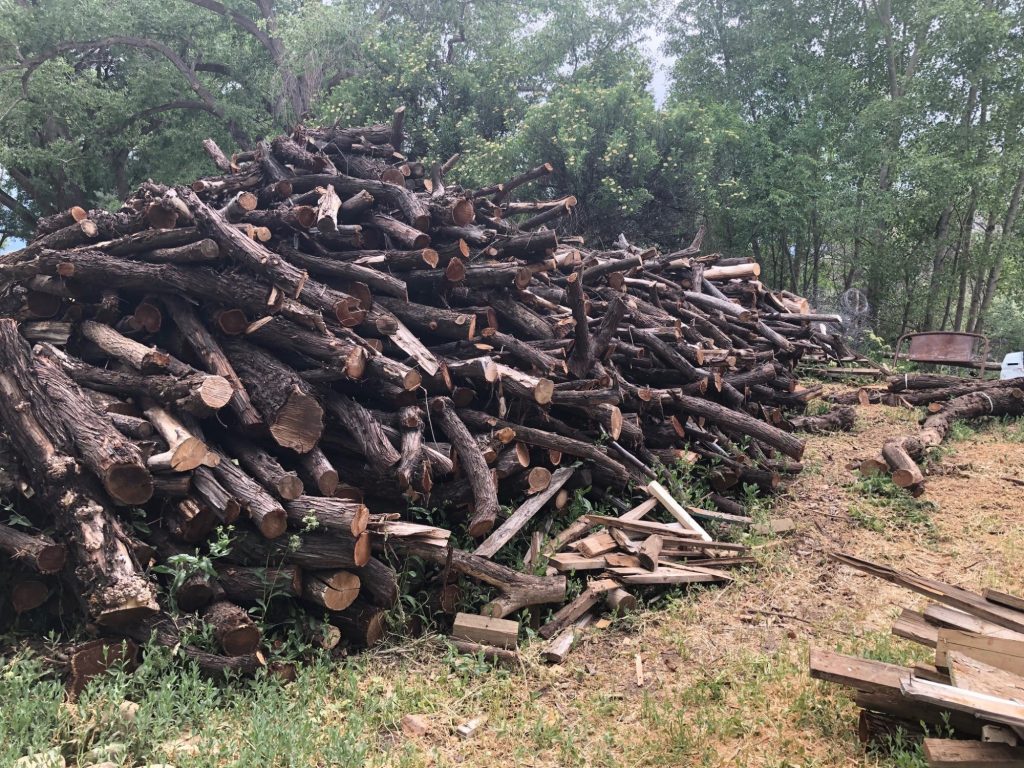 In addition, as we are using the soil for the side ditches to raise the trail above the water table, the only material that will be brought in from offsite is a geotextile liner, which acts as barrier between the infilled soil and the saturated soil below, allowing for a solution that is lasting while minimizing the impact of the development as minimal as possible.