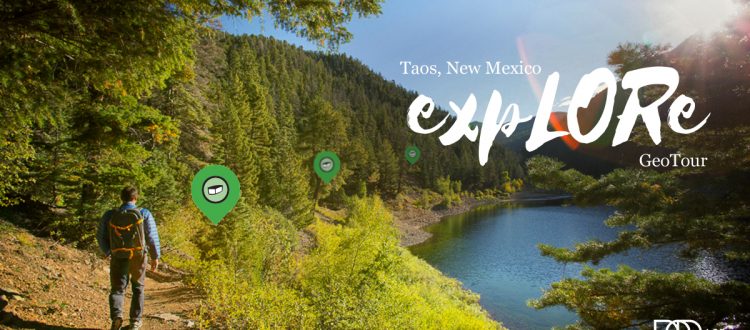 Geocache through Taos while supporting the Taos Land Trust!
We're excited to announce that we're participating in the #expLOReTaos GeoTour sponsored by the LOR Foundation. From July 17 through September 10, you can look for special geocaches hidden around Taos and share photos on social media to be entered to win money that will support one of our 10 local nonprofits — including us…the Taos Land Trust.
We need your help to get the word out about the GeoTour – and to find caches to win money for the work we do in northern New Mexico protecting land, water and culture!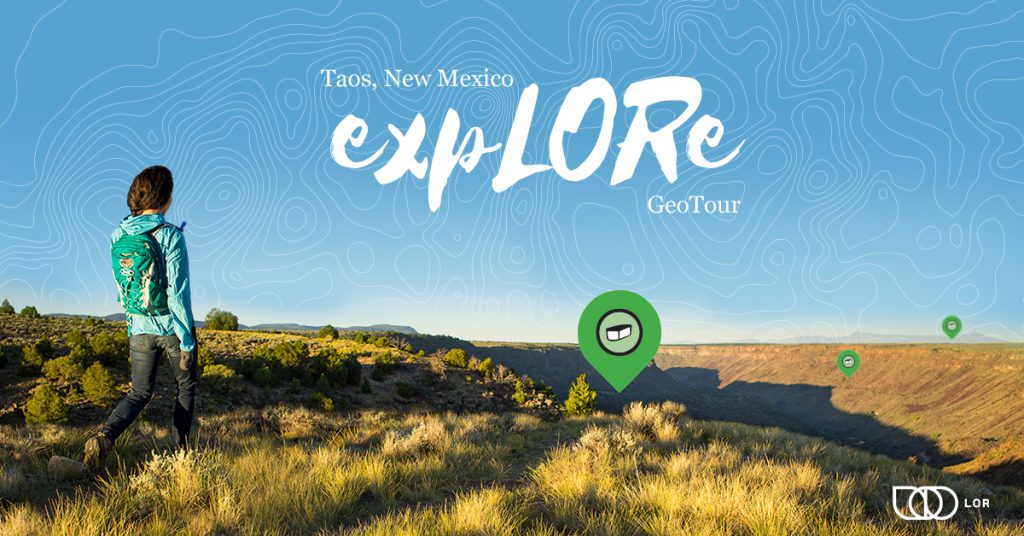 Here's the deal:
First, download the free Geocaching app, create a free account if you don't already have one, and search for GeoTour code GT84.
Then, find geocaches and follow the instructions inside for snapping a photo.
Finally, post your photos on Facebook, Twitter, or Instagram (must have a public profile) with the hashtag #expLOReTaos and tag @lorfoundation and @taoslandtrust. Each post enters you to win $1,000 for the non-profit of your choice, which of course will be Taos Land Trust. Find all 10 geocaches to be entered to win $5,000 to donate!
On Wednesday, July 17, we'll be celebrating the launch of the GeoTour with a party at Rio Fernando Park from 4:30-7:00 PM. We will have free food from 108 Roving Food truck and Taos Cow, fun giveaways, expert geocaching tips, and find your first cache!
Check out the Facebook event for more info.
Visit TaosGeoTour.com to learn more.
We hope you'll help us by finding geocaches and donating to us if you win. But most importantly, we hope you'll take this opportunity to get out, learn about the work of some amazing organizations in our community, and have fun!
Hit us with any questions!
SMOOCH!