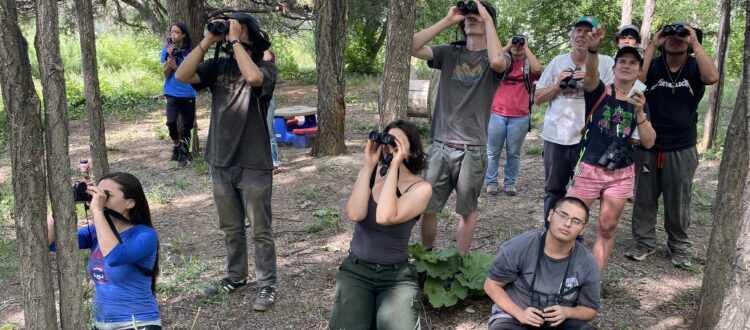 Update! – Bird Conservation Along the Rio Fernando Corridor
Over the past year, we had the opportunity to expand our bird monitoring and habitat preservation activities along the Rio Fernando in Taos thanks to a generous grant from the Cornell Lab of Orinithology. 
We were able to accomplish far more than we imagined initially in large part to the phenomenal community participation we received from both the Taos birding community, Enos Garcia Elementary School, the Field Institute of Taos and several of our conservation easement landowners.  Here is what we were able to do over the course of the year: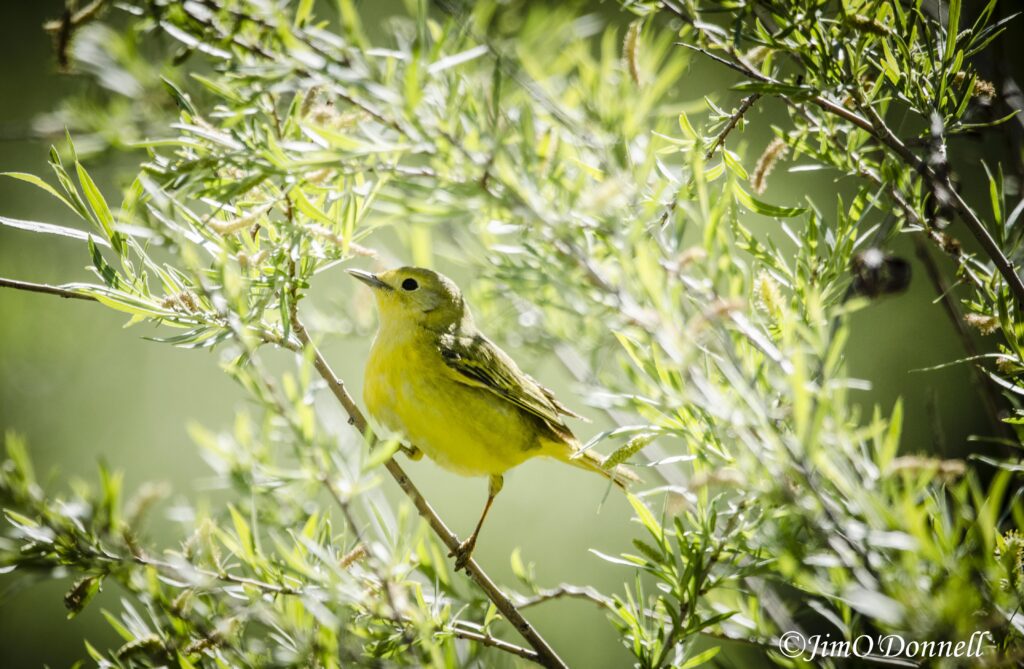 Working with local bird expert Robert Templeton, we completed a series of four "Introduction to bird watching" free online seminars that we hosted in January and February 2021. All four workshops are available here. These workshops were attended by 70-90 individuals from all over New Mexico as well as Alaska, Hawaii, California, Alabama and elsewhere; 
We have created a page about the birding program on our website and have published a blog about birding in the Rio Fernando Wetlands;
Using money from this grant, we purchased five pairs of high-quality birding binoculars for use on this project;
Throughout the project, we continually posted photographs, videos and updates on our social media accounts Instagram, Twitter, Facebook and in our Mailchimp newsletter.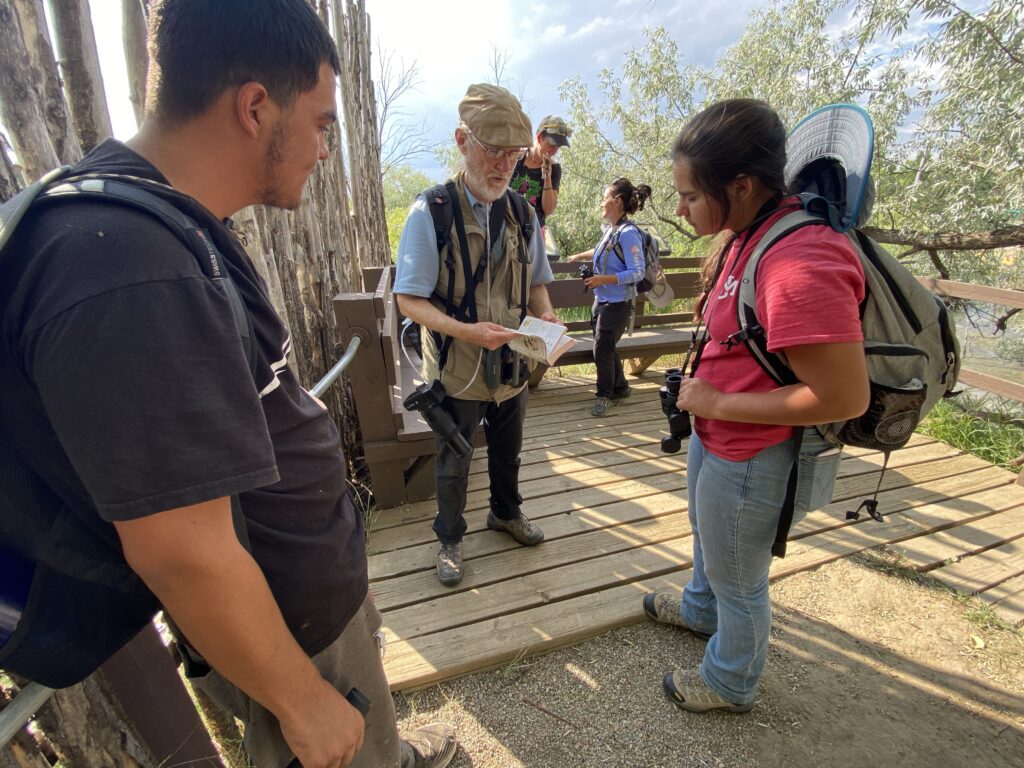 We created weekly in-person bird monitoring training sessions and data gathering. Thus far we have hosted 15 of these training sessions with an average of seven people attending each time. Fourteen individuals have benefitted from these training sessions; 
We've hosted six elementary school age workshops from the Aftercare program at Enos Garcia Elementary School. These sessions focused on listening, observing and noticing birds in the environment. This program will continue through the 2021-2022 school year; 
We've hosted four on-site, in person birding "training sessions" with students from the Field Institute of Taos reaching approximately 150 youth thus far. These sessions are geared for younger participants and center on awareness: listening, watching, basic bird anatomy, feathers and migration; 
We will host larger, open-to-the-public bird walks and talks every morning for our September Harvest Week celebrations;
We've have created a Taos Land Trust eBird account (https://ebird.org/profile/MjQ4NDYyOA/world ) and have begun recording our data gathering there;
We have extended data gathering to three of our target conservation easement properties: Rio Fernando Park, Cornelio Basin and Sunset Park and are in discussion with two other property owners;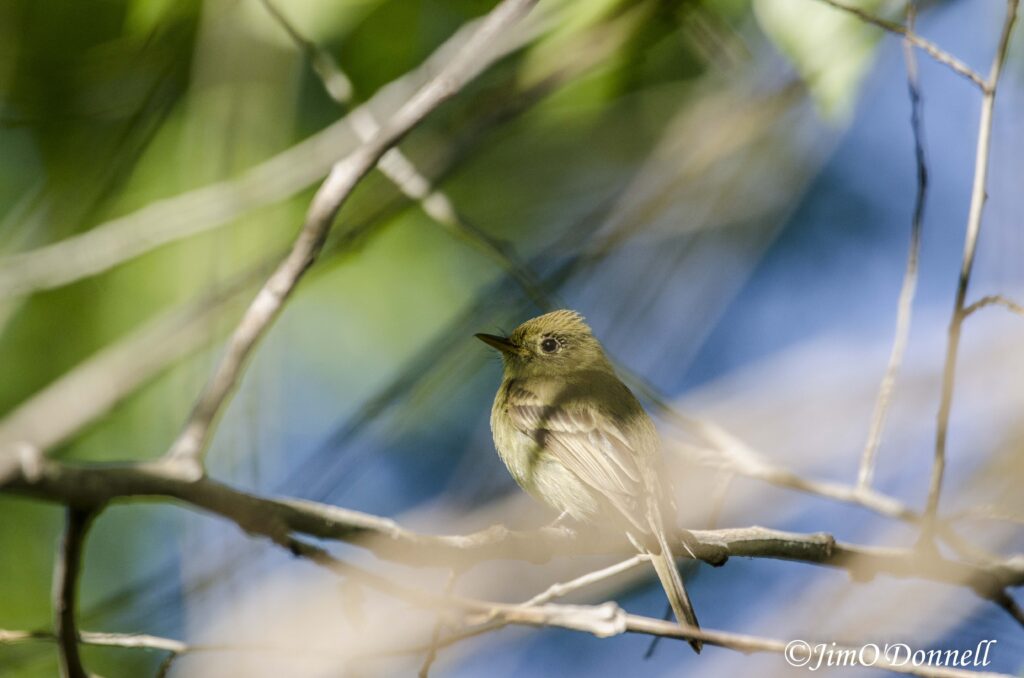 We contracted with a local GIS specialist to create a series of map overlays and analysis combining conservation easements, existing Ebird and Christmas Bird Count data, land use and tree canopy data and acequia waterway data. This GIS tool was delivered to us March 15 and aids us in the planning and development of this project as we can now more accurately assess the links between easements, core habitat and wildlife corridors;
We have established a birding educational program and monitoring schedule with the Field Institute of Taos (FITaos) (staff and students) to monitor two of the properties associated with this endeavor; 
We continue to work with the University of New Mexico-Taos Climate Change Corps to develop an overall long-term ecological monitoring program for our work at Rio Fernando Park. Bird and bird habitat data will be integrated into that program;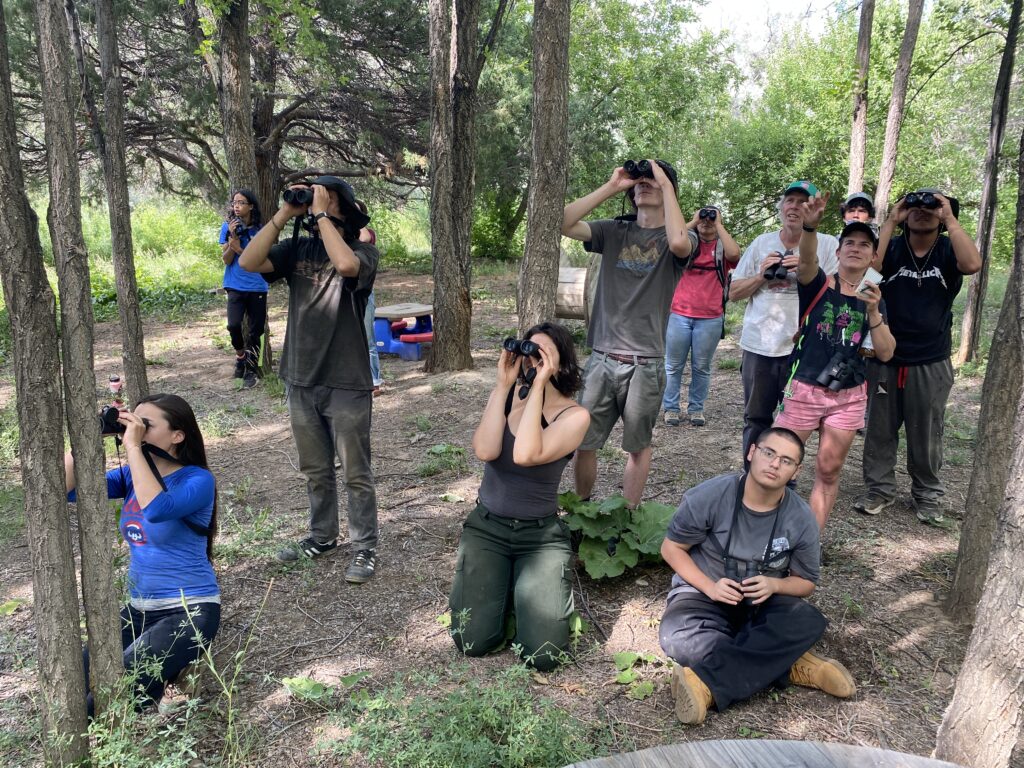 We have created and distributed a detailed landowner survey to help us better understand how we will grow this project with existing easement owners along the corridor. The survey is located here:  https://www.surveymonkey.com/r/WSFWFSG;
We continue to work with conservation easement holders along the Rio Fernando corridor to bring them into the program and participate in our long term vision. 
Throughout the course of this grant cycle, we have directly reached more than 200 people of all ages with our birding programs, have expanded bird monitoring in the Taos region and have successfully set the stage for expanded monitoring and habitat restoration work in the future.
We look forward to continuing this work!
##