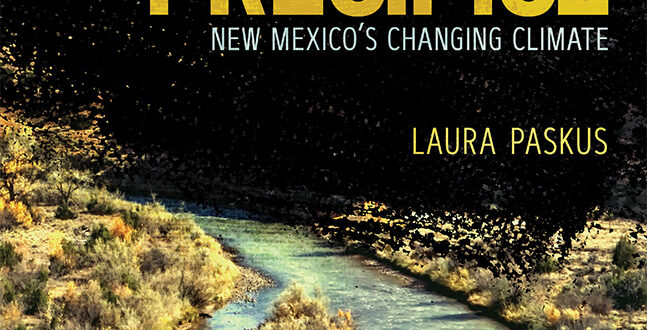 NEW PODCAST: New Mexico's Changing Climate – A Conversation with Laura Paskus
In season three of the Taos Land Trust podcast, we will explore climate change in New Mexico. What can we expect? What impacts do we see right now? Most importantly, how can we adapt to the changes that are coming, like it or not?
Jim O'Donnell talks with environmental reporter Laura Paskus, the producer of the series "Our Land: New Mexico's Environmental Past, Present and Future" featured on New Mexico in Focus. Laura's new book is At the Precipice: New Mexico's Changing Climate (UNM Press), essential reading for anyone interested in the coming climate catastrophe.
This episode was recorded at the studios of Taos Sound and Media in Taos, New Mexico on February 9, 2021. Produced by Jim O'Donnell. Recorded and edited by Brett Tomadin of Taos Sound and Media (www.taossound.com/)
Links in this episode:
unmpress.com/books/precipice/9780826359117
twitter.com/LauraPaskus
Please support this podcast with a small donation:
taoslandtrust.org/donate-form/