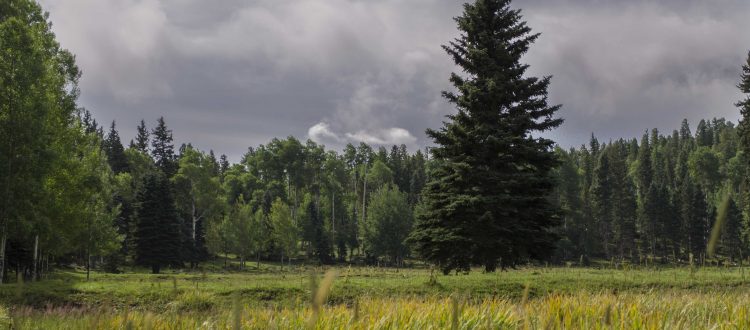 We've Got to Take Care of Our Community
"I'm not so worried about my own health, but I'm very concerned about how I impact others. We've got to take care of our community."
Yesterday morning, the entire Taos Land Trust staff met to discuss how we engage our work, our lands and our people in the face of the Coronavirus (COVID19). Ben Wright, the Land Manager at Rio Fernando Park expressed what we are all thinking. We've got to consider how our choices impact the well-being of everyone around us.
We are taking the Coronavirus pandemic seriously. We see the need to "Flatten the Curve" – to slow and reduce the spread of the virus. And that means limiting contact with one another for the time being: reducing exposure and ensuring that those in our community with more sensitive health conditions are protected.
We were very pleased to see Governor Lujan-Grisham close the schools and cancel major events throughout the state. The Town of Taos is also taking emergency measures that we agree are necessary.
It also means keeping calm and carrying on.
The work we do at the Taos Land Trust is important for the health of the people in our community as well as the ecosystems that support us.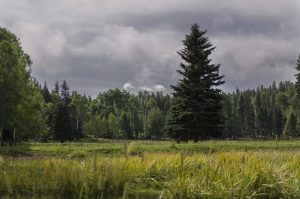 For the foreseeable future, we will take the following actions:
All March and April 2020 public events will be cancelled. This includes the Fruit Tree Grafting Workshop, the bird walks, the star-gazing event and also the official opening of Rio Fernando Park. We are currently looking to re-schedule these events for June but that will depend on how the current crisis unfolds.
The Taos Land Trust office will be closed to the public until further notice.
Rio Fernando Park will remain open to the public from 8am to 6pm every weekday for the time being. Even though we are socially distancing we still need to move, we still need the medicine that is nature and we all need fresh air. Rio Fernando Park is made for that. Please remember, DOGS ON LEASH AT ALL TIMES.
Ben and our crew of interns will continue to prepare the gardens and restoration along the Rio Fernando and in the upland fields will continue. Work on upcoming conservation easements will also continue!
And…we will continue to keep YOU, our community informed. Keep an eye on our website, blog, podcast and especially on Facebook for information on our work and tips about things you and your family can do to stay happy and healthy while we are all hunkering down – especially getting your own garden going!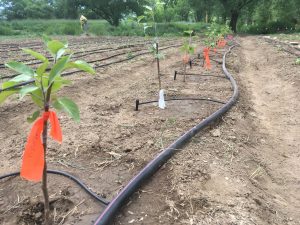 Luckily, we live in this amazing place that offers us so many ways to access nature. While we practice social distancing in order to flatten the curve over the coming weeks, please take the time to connect with our landscape, our waters and your health – there is no better way to stay fit, mentally and physically, than being out in nature.
We will keep on keeping on protecting our lands, waters, agricultural heritage and wildlife habitat.
Keep in touch! Drop us an email or Facebook message with any thoughts or needs you may have and we will get back to you ASAP.
Stay safe and stay healthy!
Kristina, Rita, Chyna, Maya, Susan, Ben, Haylee, Jim, Angelo, Joey and Hayley…..         The Taos Land Trust Staff.
~ ~ ~
OTHER RESOURCES
If you think you have symptoms call 1-855-600-3453.
New Mexico Coronavirus Statistics
Latest New Mexico Coronavirus News
What Does Social Distancing Mean?
Facing COVID19 with Community Instead of Fear
How Cancelling Events and Self-Quarantining Saves Lives