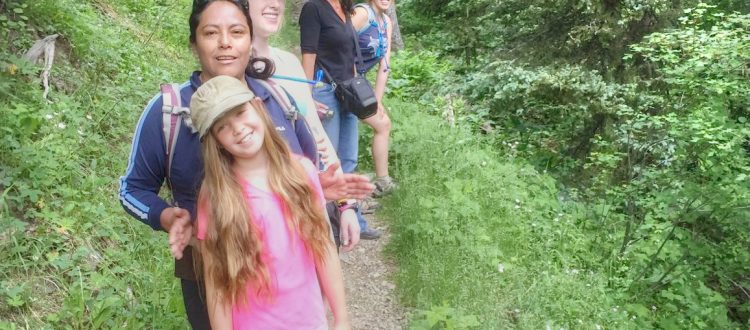 Help Taos Land Trust Plan a New Trails Infrastructure and Community Conservation Plan for Taos County and the Enchanted Circle Region
Recently, Taos Land Trust developed a partnership with the Trust for Public Land. The two organizations will develop a Taos Community Conservation Plan and an Enchanted Circle Trails and Parks master plan , which is GIS-based or map-based process that helps communities prioritize their conservation strategies around open space preservation, acequia and farm preservation, cultural and historical site preservation, the enhancement of recreational infrastructure, and more. The Trails mapping process will help guide the efforts of Taos Land Trust in developing a Community Conservation Plan for Taos County and the Enchanted Circle region that will help to protect the places most important to a community. And by examining the inverse, maps will show where planned development could focus, giving local government information to guide new development and business corridors.
The Trust for Public Land and Taos Land Trust will also be engaging the community to develop a Conceptual Trails Plan for Taos County — a process that will inform the Land Trust's Trails and Parks Master Plan.
Help us create a healthier community and economy
This is an exciting project, and will enhance the quality of life for locals as we create new recreational infrastructure. It will also support alternative transportation commuting, as we can take advantage of new safe trails and bike lanes. And because we will be a more active population, we will be a healthier community, a more vital community. These assets should increase our visitor numbers, bringing folks who come to ride bike or hike, and will also eat at local restaurants and stay in local hotels, growing our gross receipts tax revenue.
Visitors come to Taos for the history, the art tradition, our fine food, beautiful landscapes and welcoming atmosphere. By building out and enhancing our trail system, we can confidently add that to the list of reasons why Taos is such a special place to be and to visit.
The kickoff meeting to discuss the Trust for Public Land's Greenprint mapping was held at KTAOS Solar Center, July 29, 2015. Another meeting was held at Valverde Commons on September 26, 2015. The final public meeting of 2015 to gain public input was held in November at the Talpa Community Center. Stay tuned to this blog or "Like" the Taos Land Trust Facebook page for updates on the next meeting, scheduled for the Spring of 2016.
Your input is vital to make sure that these plans reflect your values and priorities.
If you would like to be included in our public meetings to add your input in the development of a Conceptual Trails Plan for Taos County, please call the Taos Land Trust office at 575.751.3138 or send us an email using our Contact Form, so, that we can include you on our call/email list.
You may also get involved by completing this Taos County and Enchanted Circle Conservation and Trails Survey and be automatically entered into a raffle to win a $50 Visa gift card or donated gift cards from Taos Mountain Outfitters and Gearing Up Bicycle Shop for completing the survey!