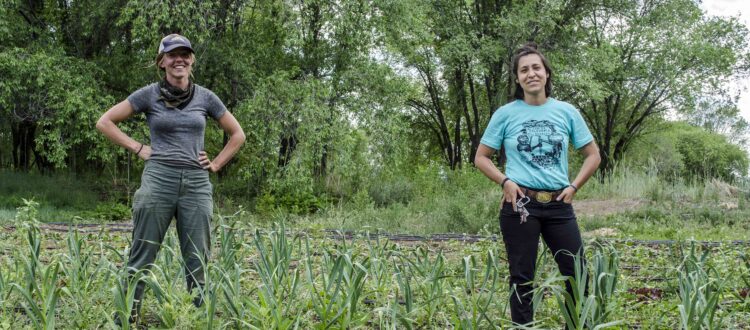 NEW PODCAST: Education To Meet the Needs of Children and Community
The Taos Land Trust and Vista Grande High School (VGHS) have joined forces to provide fresh weekly produce to Taos families, school food delivery programs, and local food pantries while offering paid technical training to Vista Grande students. The project is funded by Vista Grande High School's Career Technical Education and Community Schools grants. The program takes place at Taos Land Trust's Rio Fernando Park, the 20-acre public space created by the Taos Land Trust in the center of Taos.
Jim O'Donnell talks with Corbett Wicks, the Vista Grande High School Sustainable Agriculture & Leadership Teacher and Mentorship Coordinator, and Amanda Flores, the Vista Grande High School Community Schools Coordinator about the program at Rio Fernando Park, the changes to education brought on by the COVID19 pandemic and about the future of education.
This episode was recorded at the Taos Land Trust office in Taos, New Mexico on September 8, 2020. Produced by Jim O'Donnell. Recorded and edited by Brett Tomadin of Taos Sound and Media (www.taossound.com)
Links in this episode:
Please support this podcast with a small donation:
taoslandtrust.org/donate-form/