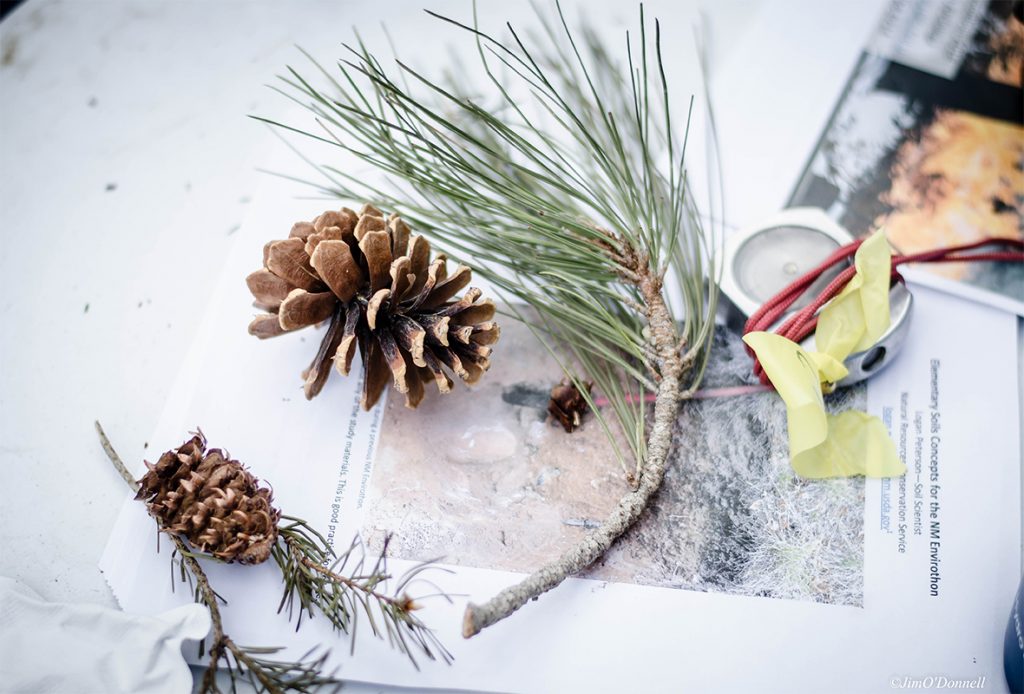 Fly Fishing Gear and Guides
Dos Amigos Anglers Fly Shop
536 Paseo del Pueblo Sur, Taos
575-758-4545
Offering free casting clinics, Dos Amigos will also get you outfitted for all your hunting, fishing, and outdoors needs. Located in the middle of town, they are very accessible and friendly.
The Taos Fly Shop
308C Paseo del Pueblo Sur, Taos
575-751-1312
Operating since 1980, The Taos Fly Shop provides a myriad of gear for hunting and fishing needs. They have updated fish reports, schools on fishing, and much more. Swinging by their shop located in mid-town Taos is easy!
The Solitary Angler
226C Paseo del Pueblo Norte, Taos
575-758-5653
Knowledgeable of all the waterways in Northern New Mexico, The Solitary Angler offers a myriad of classes and workshops related to fishing and outdoor recreation. They offer guided trips and if you're really serious, you can join their Solitary Angling Club.
River Rafting Guides
Los Rios River Runners
575-776-8854
The oldest rafting company in Taos, Los Rios offers exciting trips down the Rio Grande for all ages.
Far Flung Adventures
575-758-2628
From March 1st to October 20th, Far Flung Adventures offers half-day, full-day, and overnight rafting trips on the Rio Grande & Rio Chama! Their guides are fun and knowledgeable of the New Mexico waterways.
New Mexico River Adventures
1-800-983-7756
Call to make reservations for fun on the Rio! Families, couples, and friends can raft, kayak, or paddleboard with this exciting and amicable company down the Rio Chama or Rio Grande.
New Wave Rafting Company
800-984-1444
New Wave Raftering offers half-day, full-day and multi-day rafting and funyaking trips from mid-April through the end of August.
Llama Trekking
Wild Earth Llama Adventures
Call 1-800-758-Llama (5262)
Email: LlamaTrek@aol.com
Wild Earth Llama Adventures offers custom designed llama treks and gourmet lunch day hikes for all ages and fitness levels.
Horseback Riding Stables
A.A. Taos Ski Valley Wilderness Adventures
575-751-6051
Owner-operator, Big Al Johnson will meet your party in the beautiful Taos Ski Valley parking lot, and personally lead you to a secluded Cowboy Camp at 10,000 feet. You will learn from a real cowboy how to properly and safely ride a horse on the most scenic, rider-friendly trails the Sangre de Cristo mountains have to offer. All levels of riders are welcome.
Taos Indian Horse Ranch and River Trips
575-758-3212
Stay on land or hop in the water with this local company. Whether its by horse or by water that you want to experience more of the New Mexico landscape, this company can guide you.
Rio Grande Stables
1-888-259-8267 or 575-776-5913
Explore the Sangre de Cristo Mountains and other enticing trails and territories of the Land of Enchantment – from Taos to Questa.
Guided Hikes
Rio Grande del Norte National Monument
Free guided hikes in the Rio Grande Del Norte National Monument are given by the Bureau of Land Management Taos Field office throughout the summer. Download and print a free 32-page guide (PDF file; 2.33 MB) guide about the national monument, or pick one up at the Taos Visitor Center and the BLM welcome centers in Pilar and at Wild Rivers Area.
Taos Ski Valley Guided Hikes and Full Moon Hikes
Night time adventures change our perceptions of place, so whether you are a local who has hiked to Williams Lake every summer and snowshoed it in winter or a tourist eager to meet new people and discover the gems of Taos Ski Valley, you should check out the full moon hikes offered in the Ski Valley every month. Guided by the mayor of the Taos Ski Valley, these hikes offer a great experience to challenge the senses and have an incredible experience under the light of the full moon. Packing lists are included on the websites along with the meeting time and place.
Bike Shops
Gearing Up
129 Paseo del Pueblo Sur, Taos
575-751-0365
A shop with an array of bikes and bike accessories, this shop has a great selection for bike enthusiasts. Knowledgeable staff services repairs and questions are answered with a smile.
Taos Cyclery
1103 Paseo Del Pueblo Norte Suite 3A, El Prado
575-758-5551
With excellent customer service, this bike shop can get you outfitted for cruising the city or climbing the mountains on bike. The employees are knowledgable and can fix any bike malfunction you might have.
The Bike Shop
The Angel Fire Bike Shop is located south of the base of the Chile Express chairlift at Angel Fire Resort and is accessible by bike trail. The bike shop offers full gear and bike rentals, lessons, bike tune-ups and riding clinics for all ability levels.
Outdoor Gear and Apparel
Taos Mountain Outfitters
144 S Plaza, Taos, NM
575-758-9292
With a great selection of outdoor equipment, from tents to water bottles and hats, this is a fun store to visit on the plaza. The knowledgeable staff can answer any questions you might have about hiking, kayaking, rock climbing, and other activities.
Mudd 'n' Flood
134 Bent St, Taos, New Mexico
575-7510-9100
A great selection of all your equipment needs, this small outdoors shops is run by friendly experts. Any adventure that calls to you can be supplied by this shop.
Cottam's Ski and Outdoor
575-758-2822
With locations in Angel Fire, Taos Ski Valley, and below the plaza in Taos, Cottam's offers a great selection of gear and apparel for year-round adventuring – from skiing and snowboarding to hiking and mountain biking gear and apparel.
The Bootdoctors
Alpine Village, Taos Ski Valley
575-776-2489
Need your skis tuned? Located at the base of Taos Ski Valley, this is your quick shop stop for ski repairs and gear.
Mountain Sports
Angel Fire, NM
575-377-3490
Mountain Sports is a full retail store offering camping gear, clothing, footwear, fishing gear, sporting goods, Skis, Snowboards, and Winter Outerwear.
Sitzmark Sports
Whether you're looking for ski o snowboard gear, outerwear and accessories or gear to get outfitted for your Red River mountain biking and hiking adventure, Sitzmark Sports is the place in Red River to find it.
Summer & Ski Resorts
Taos Ski Valley
Offering outdoor adventure on over 1,000 acres of the Sangre de Cristo Mountains, Taos Ski Valley has a range of activities during summer and winter. The base of the ski valley has many different accommodations from condos to cabins and supports a variety of recreational activities like mountain biking, horseback riding, hiking, skiing, snowboarding, tubing, and more.
Angel Fire Resort
With a beautiful resort, this mountain village is great for a nature-oriented vacation. The bike park, golf course, zipline, fitness activities and skiing offer everyone a diverse array of choices to be active. There are package deals like the "Stay and Ride" or "Stay and Zipline".
Angel Fire Bike Park
Angel Fire Bike Park is the premier downhill mountain biking destination in the Southwest and one of the largest lift-access mountain in North America, offering more than 60 miles trails for riders of all abilities. Drop in at 10,650' for 2000' of Southern Rockies altitude adjustment. Sweet berms, flowy lines and monster jumps – they have it all.
Red River Ski and Summer Area
An ever-growing, family-friendly recreation area with exciting year-round activities and events that's located at the top of the Enchanted Circle in the Southern Rockies of Northern New Mexico.
Bureau of Land Management and Carson National Forest Field Offices
Taos Field Office
Bureau of Land Management
226 Cruz Alta Road
Taos, NM 87571-5983
575-758-8851
575-758-1620 FAX
Forest Service Office Carson National Forest
208 Cruz Alta Road
Taos, NM 87571
575-758-6200